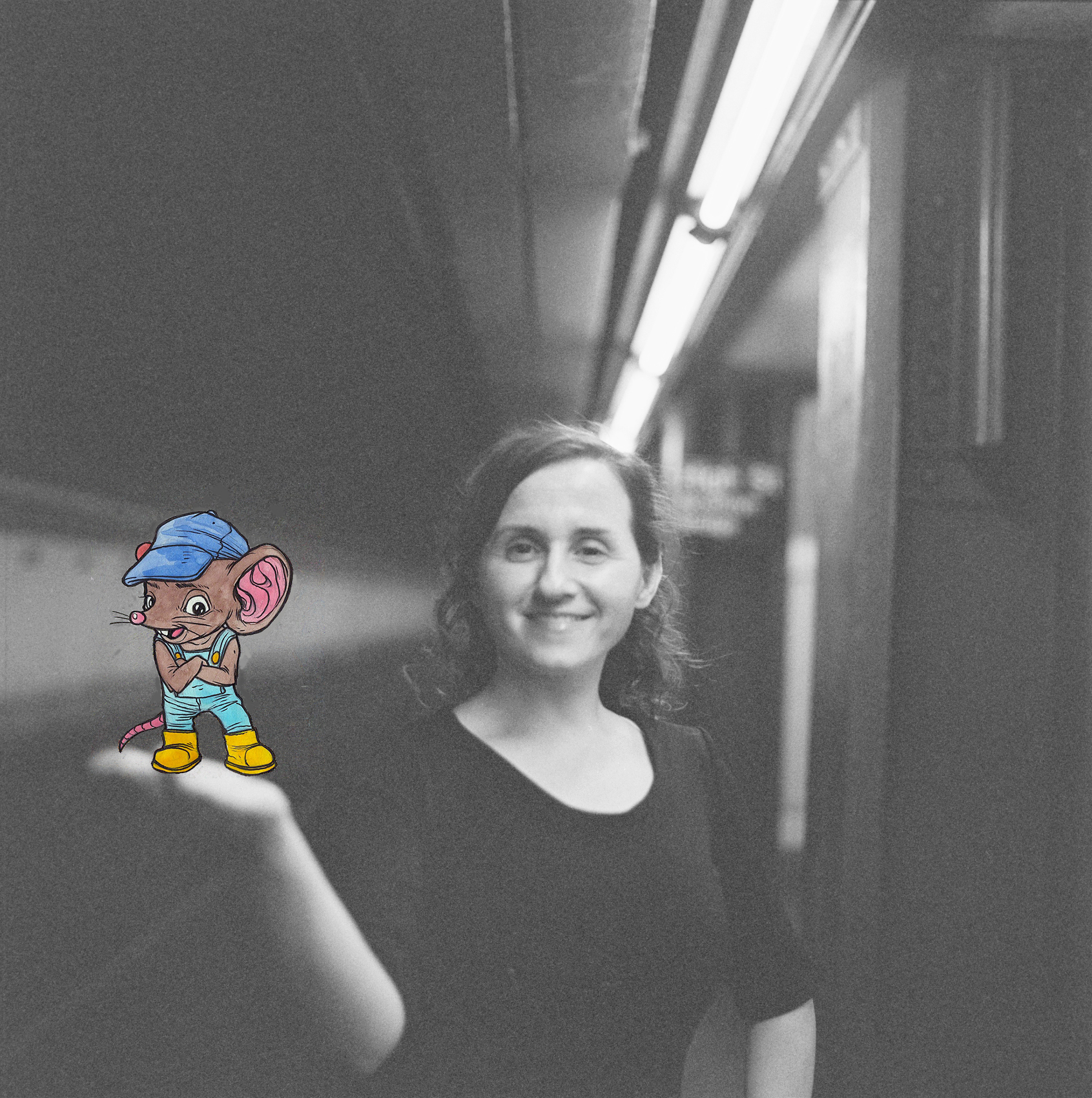 Dana Petras
Author
I'm so happy that you are interested in this book! Ratnapped has been a work in progress over the past three years, completely inspired by my family, my parents, my siblings, my twin sister-and especially my nieces and nephews. I'm always so touched by how easily children can forgive each other and go back to playing and having fun as if nothing happened.
I have been blessed to travel all over the world and I love visiting other countries, but I've found that New York is every country all wrapped up into one Island. Being in love with New York gave me a chance to really explore what it means to be a New Yorker. What could be more New York than a subway rat?
Robert Plater
Artist
Robert Plater was born in 1988 in Queens, New York and raised in East New York, Brooklyn. His early childhood influences include comics, illustrations, Hip-Hop and Graffiti.  While attending Towson University, his passion for drawing eventually transitioned into painting using Acrylic and oil paint, along with the more traditional teachings of drawing and painting. After receiving his BA from Towson, Robert moved on to pursue an MFA degree at the New York Academy of Art.  At the Academy, Robert worked to expand his knowledge of human anatomy and traditional painting/drawing techniques. As a result, the re‐appropriation of aesthetics and traditions within Robert's work now serve to bridge the gap between his favorite genres and his extensive history of image making.
Aside from various commission projects and exhibitions, Robert currently works as a muralist with a number of visible works throughout NYC.